Eagles vs. Giants live score, updates, highlights from 'Monday Night Football'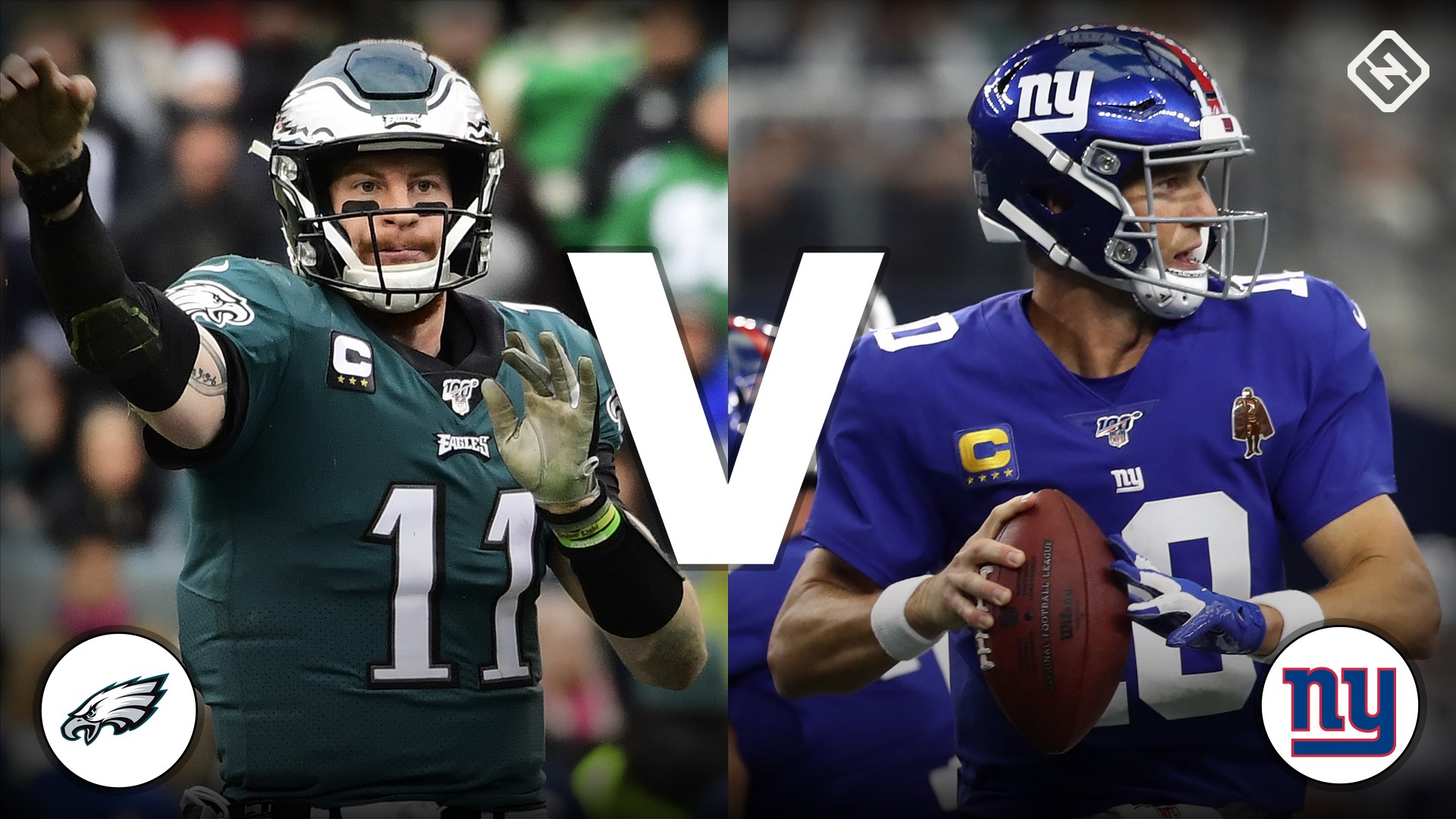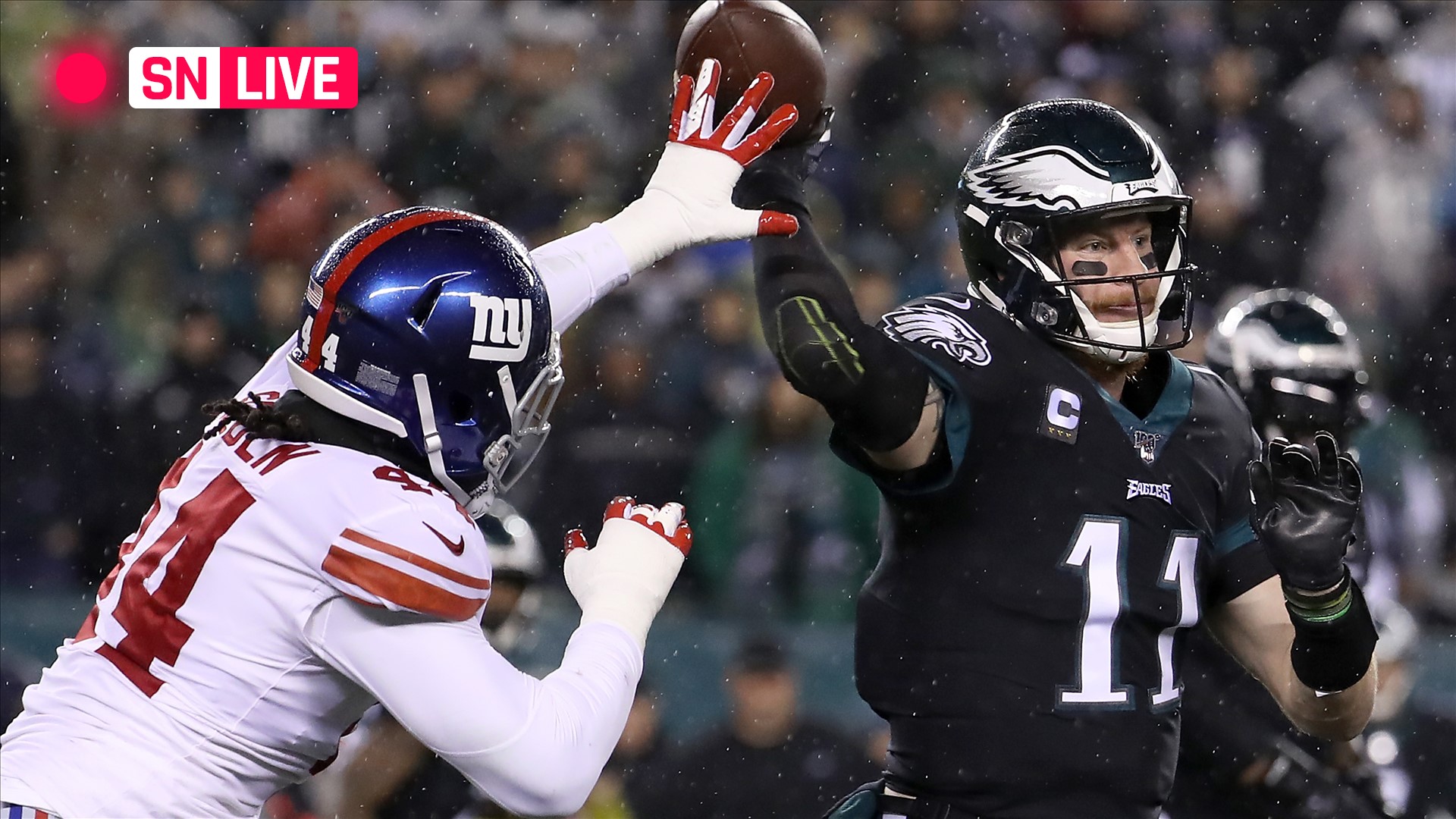 Eli Manning is back for the Giants (2-10) on Monday night, but his opponent, the Eagles, are the team with a lot on the line.
While Philadelphia (5-7) should be taking advantage of a down year across the NFC East, the Eagles' own struggles put them a half game behind the Cowboys for the division lead. A win at home against New York would force a tie for the top spot.
MORE: NFL power rankings
Manning lost his starting job after Week 2, but an ankle injury to his replacement, Daniel Jones, forces the 39-year-old back into action, potentially for the rest of the year.
His return comes against a rival that has been a thorn in his side for years. Since becoming a starter in 2004, Manning is 10-22 against the Eagles, including an 0-2 record in the playoffs.
Sporting News is tracking live scoring updates and highlights from Eagles vs. Giants on "Monday Night Football" Week 14. Follow along below.
Giants vs. Eagles live score
| | | | | | |
| --- | --- | --- | --- | --- | --- |
| | Q1 | Q2 | Q3 | Q4 | Total |
| Giants | 0 | 17 | 0 | 0 | 17 |
| Eagles | 0 | 3 | 7 | 0 | 10 |
Giants vs. Eagles: Updates, highlights
End third quarter: Giants 17, Eagles 10
10:29 p.m.: TOUCHDOWN, Eagles. Philadelphia gets a score it desperately needed late in the third quarter with a 10-play drive that lasts just short of six minutes. Running back Boston Scott finishes it off from 2 yards out. Giants 17, Eagles 10.
10:05 p.m.: Both teams go three-and-out to open the second half.
10:00 p.m.: New York starts the third quarter with the ball.
HALFTIME: Giants 17, Eagles 3
9:39 p.m.: TOUCHDOWN, Giants. Well then. Just before the half, Manning hits Slayton behind the defense for a 55-yard score. Slayton has five catches for 154 yards and two touchdowns. Giants 17, Eagles 3.
9:28 p.m.: Eagles offensive lineman Lane Johnson had a guy roll up on him, and he is eventually carted from the sideline to the locker room.
Injury Update: T Lane Johnson (ankle) is questionable to return.

— Philadelphia Eagles (@Eagles) December 10, 2019
9:17 p.m.: FIELD GOAL, Giants. Another big catch from Slayton moved New York down the field, and Aldrick Rosas nails a 34-yarder to extend the lead. Giants 10, Eagles 3.
9:10 p.m.: FIELD GOAL, Eagles. Philadelphia scored a touchdown from the 9-yard line, but it was nullified by a holding penalty. Instead, a 34-yard field goal a few plays later. Giants 7, Eagles 3.
8:57 p.m.: TOUCHDOWN, Giants. Manning hits Darius Slayton, who makes a guy miss and is gone for a 35-yard score. Giants 7, Eagles 0.
End first quarter: Eagles 0, Giants 0
8:54 p.m.: It's raining, but I'm not sure that fully explains the level of play on display tonight. There is almost certainly a better use of your time than watching the rest of this game.
8:39 p.m.: New York does nothing with the strong field position. Three-and-out.
8:32 p.m.: FUMBLE, Eagles. Philadelphia went for it on fourth-and-1 just shy of midfield. Wentz tries to sneak and gets stood up, then the ball apparently comes out toward the end of the play. Likely would've been a turnover on downs anyway.
8:27 p.m.: Manning misses Barkley on a third-and-7 checkdown. Looked like he probably had enough room for a first down.
8:22 p.m.: A sack derails Philadelphia's drive. It's time for Eli.
8:18 p.m.: The Eagles begin at the 25 after a touchback.
7:07 p.m.: Inactives: